The Eagle Advantage Annual Fund
SJPII Annual Fund Giving
The Annual Fund was established to offset expenses that tuition alone can not cover. It is used to bridge the gap between our school's actual tuition, and a family's financial reality. This year student & teacher pandemic safety, virtual technology and increasing the faculty endowment fund are top priorities. Please consider supporting the Annual Fund to ensure the quality education and experience of a Saint John Paul II student. Mail in or drop off Checks & Cash. Call or Click for a one time credit card gift:

Click the below Icon to set up smaller automated Monthly payments.
A quick and easy automated credit card Pledge Program that you control!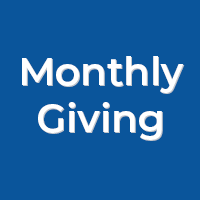 Annual Fund Priorities

Campus Improvement
A big portion of our success at Saint John Paul is the beautiful campus that hosts all of our students. Campus improvements are necessary for operational purposes to ensure an adaptive, safe, and clean learning habitat for our students.
Technology and Innovation
In technologically growing world, it is our mission to ensure the latest technology and applications to be available to our students. Each student's IPad is designed to create a safe and healthy learning environment. A donation to our annual fund can help maintain and support our technology department to ensure this task is upheld.