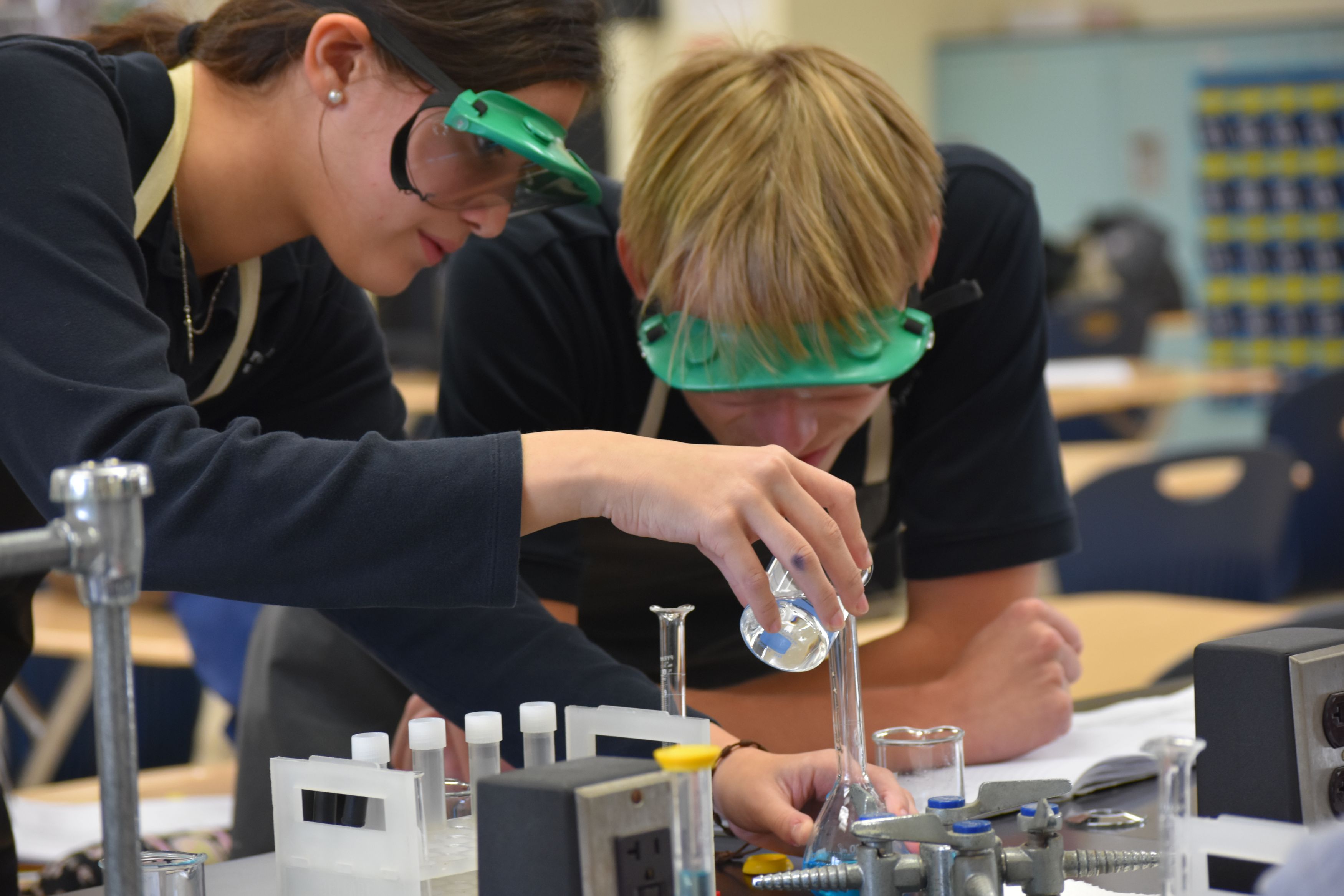 Academics
Saint John Paul II Academy offers a comprehensive college preparatory curriculum for students who are among the best and brightest of their peers not only locally, but also regionally and nationally as well.
On average, 99% of all Saint John Paul II Academy students move on to higher education, with many students enrolling in their college of choice and almost 100% of their tuition paid through scholarships. This year, our 2020 graduates collectively received over $10 million in scholarships awards.
Within our academic program, one finds the collective work of a faculty grounded in the mission of Catholic, Lasallian education. Our faculty members have at minimum a Bachelor's Degree in his/her teaching field while many have gone on to obtained advanced degrees in their areas of expertise; providing great models of the "lifelong learner". These dedicated professionals walk with each of our students during their time at Saint John Paul II Academy guiding them and help them be their very best!
Our educational program is a traditional one in that we strive to prepare students for success in college and in life. Our regular academic day consists of seven class periods and a 'homeroom' for important announcements, information sharing, and prayer. The regular academic day begins at 7:45 AM and ends at 2:45 PM, allowing time in the afternoon for extra help, teacher assistance, and co-curricular activities and athletics.