Advanced Placement & Dual Enrollment
Advanced Placement (AP) Classes at SJPII
Advanced Placement classes are classes that are globally instituted programs with curriculums approved by College Board. These classes give students an introduction to college-level courses and students may receive college credit for taking these classes. These classes are more rigorous and challenging and at the end of the course, all students are required to take an AP exam to gain the college credit.
Students who take the exam receive a score ranging from 1 to 5. A score of 3 is considered passing, though most college only accept 4's and 5's for credit. Passing these classes gives you a huge advantage over other students as it demonstrates you are prepared for college. Last year, 174 of our students took 301 AP exams.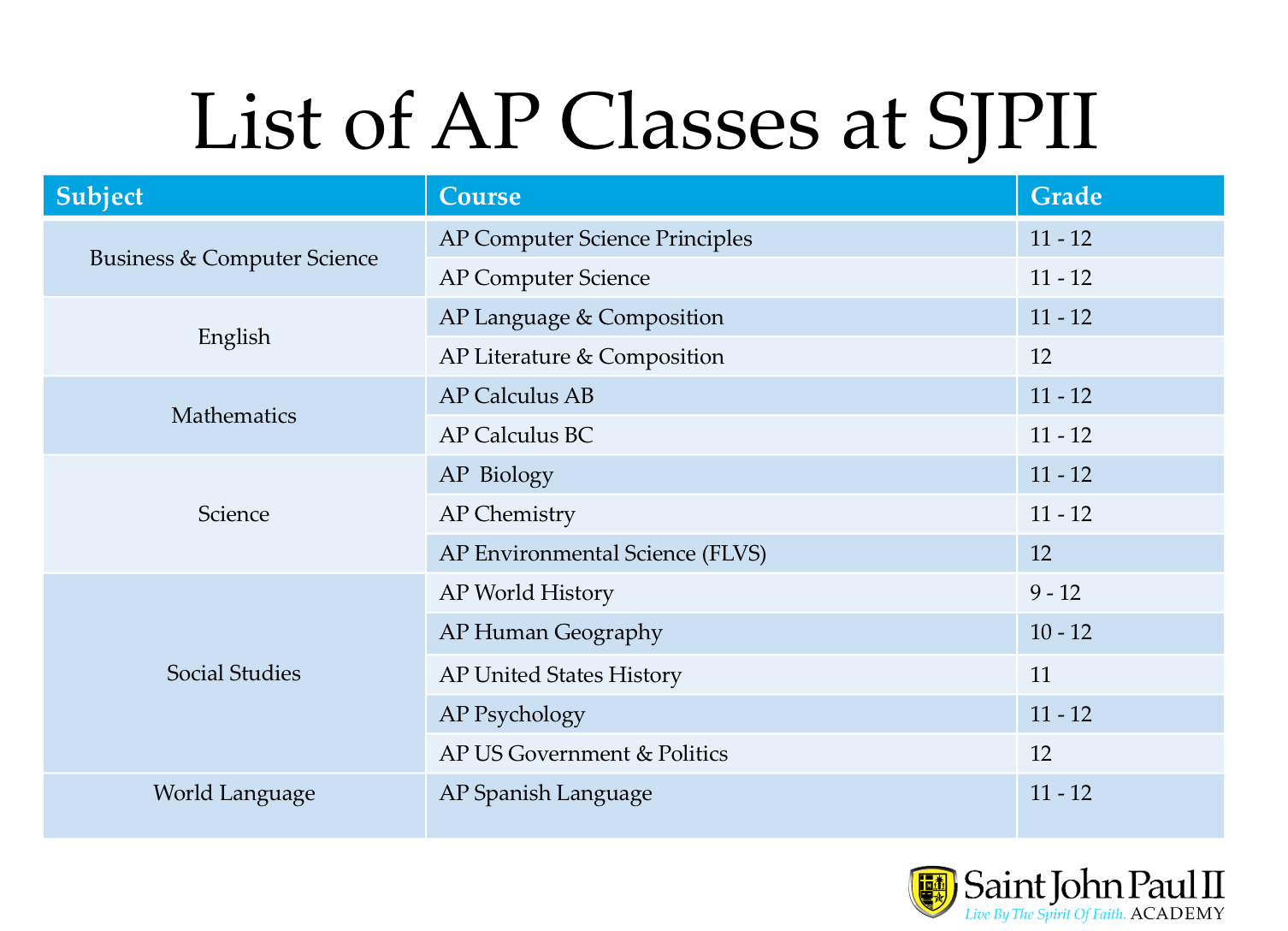 Dual Enrollment Classes at SJPII
Dual Enrollment classes at SJPII are classes students take to earn high school and college credits simultaneously. The classes are conducted by SJPII teachers with approval from the college or in some cases, taught directly by college professors.