Summer Reading Assignments 2020/2021
The reading assignments for all students are below; students have reading assignments for both Theology and English. Each section of the English department has their own reading list; please contact counselors if you do not know your section. All freshman and transfer students must read the "I, John Baptist de La Salle" article. If you are junior or a senior in a Theology dual enrollment class, you will have a different Theology book. The seniors will need to complete their college essays this summer, due the first day of school (see below).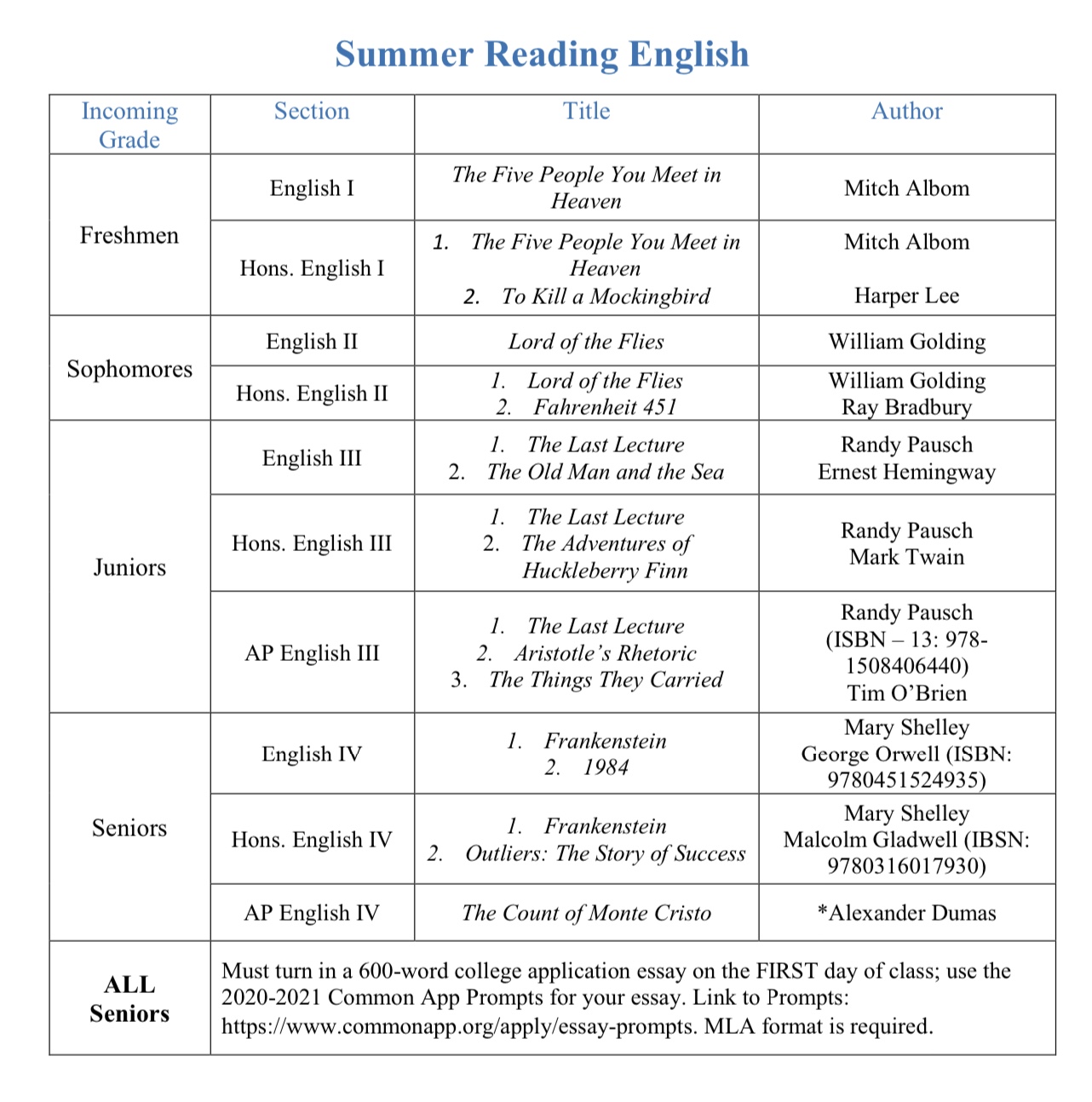 * The Count of Monte Cristo by Alexander Dumas-- MUST be the Oxford University Press edition (edited by David Coward; link)For questions about this text, please email Adrian Stebbins at astebbins@sjpii.net.
ALL SENIORS — must turn in a 600-word college application essay on the FIRST day of class. Use the 2020-2021 Common App Prompts for your essays.